Isn't the travel industry fascinating?!
Always changing… with new travel trends appearing along the way. Remember the Staycation? Voluntourism? Glamping?
The most recent travel revelation concerns Hipsters or Millennials as they are often referred to, how they like to travel and what experiences and activities they favour.
But first, perhaps let's start with who hipsters are and what it is that defines them?
Travels of Adam sums this up quite well in his hipster travel focused blog…
'a hipster is an individual who wants to know things. Whether it's knowing of a band before anyone else, or knowing about the conflict in Syria, the history of taxidermy or obscure words in 20th century Americana. A hipster is someone that's eager to learn, to see—and yes—even to do. Being a hipster means you're part of a subculture.'
Hipsters definitely do seem to be travelling differently and I find that refreshing and inspiring.
As an example, were you aware that birdwatching is a popular activity within the hipster travel community? No, neither was I.
In fact, birdwatching was been branded the 'unlikeliest craze in 2017' by Condé Nast Traveller.
How cool to see old traditions resurfacing as the 'new old thing'.
Bird watching… I mean, who would have thought?!
I found it all rather fascinating and it got me thinking about how I would go about concocting a perfect hipster style day tour from the port of Akureyri and whether or not I would get it right.
My mission was to take the typical hipster characteristics and build a tour around them. A tour that offered a degree of flexibility and independence, that was enriching and educational and also had a fun, once-in-a-lifetime feel about it. Something a bit 'out there' that could be pimped up or down depending on time, interest and budget.
So with that in mind, join me on my off the beaten track Akureyri hipster styled day out.
I'm taking you to the magical island of Hrísey, a tiny island in the Eyjarfjördur fjord that is often called the Pearl of Eyjafjörður. I found the following Land og Saga description to be quite fitting…
"This wonderful untouched island has been organically certified and the beautifully renovated old houses are relics from another era. Indeed, stepping off the boat is like going back in time into a clean, self-sustaining world where man and animals live together in harmony."
Our day starts with an early morning departure from the pier via pre-arranged hire car and taking the road north in the direction of Árskógssandur and the Hrísey island ferry.
The drive takes about 1 hour and 30 minutes from Akureyri to Árskógssandur – each way.
Ferry details here.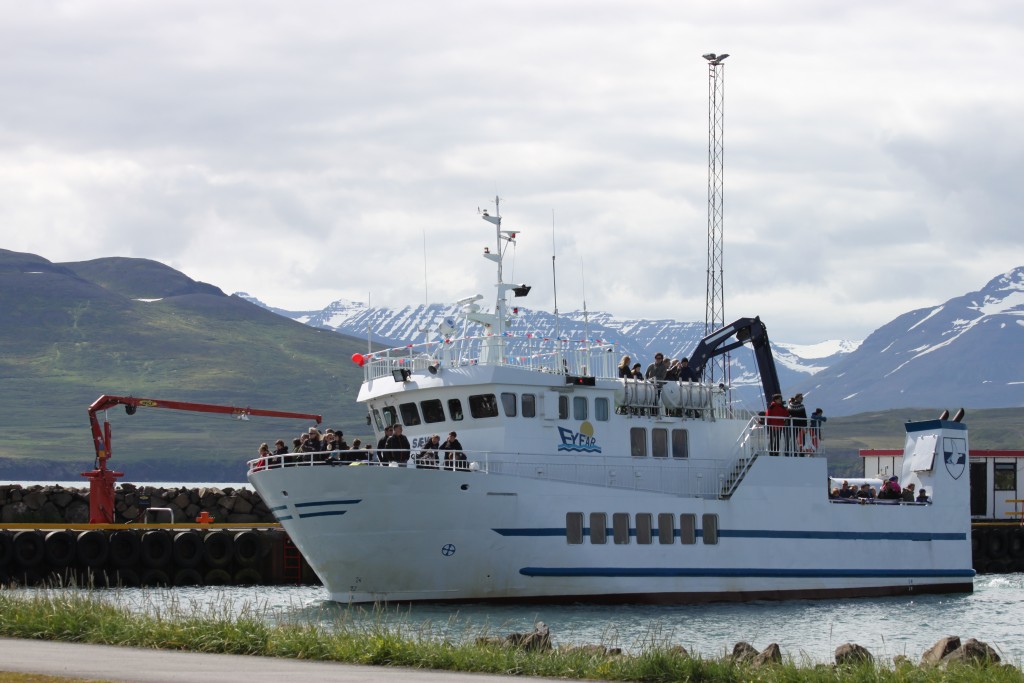 Once in Árskógssandur, park up the car and take the ferry to the tiny island of Hrísey (pop. 200) from here on in it's either walking or by tractor. No cars. Seriously.
It's my belief that Hrísey has just what it takes to impress the well-travelled hipster.
It's authentic, off the traditional tourist trail, a little bit quirky, has good birdwatching and offers an opportunity to reconnect with nature.
I would suggest stopping to pick up a few snacks in the local shop, grabbing the cultural opportunity to go local with a bag of kleina (a sort of twisted doughnut) and whilst they are not perhaps super healthy, they are a real Icelandic staple and guaranteed to keep mid-morning hunger pangs at bay.
Best enjoyed washed down with an ice-cold carton of Kokomjölk.
There are is also an option to tour the island by way of hay cart towed by an elderly tractor. Too mainstream tourist perhaps? Still, a good time to take note of the fact that there are very few cars on the island and almost everyone is rumoured to go about their daily biz by tractor.
Hrísey will provide you with photo opps galore so please do expect your social media followers to be both impressed and envious.
There are several well-marked walking trails to choose from. All of them guaranteed to keep your personal fitness tracker happy. And… if you are into yoga then take special note as there might be no better place than Hrísey to strike that pose. The island's 'ley lines' are considered by many to be a spectacular source of energy so don't be surprised if you feel a power surge!
More information on what to do on Hrísey can be found here.
Insiders Tip: Don't forget to bring swimwear and a towel as Hrísey has a lovely al-fresco geothermal swimming pool. A map and brochure can be found here.
After spending a couple of idyllic hours exploring the island, visiting the lighthouse and checking out the birdlife – return to Árskógssandur via the ferry.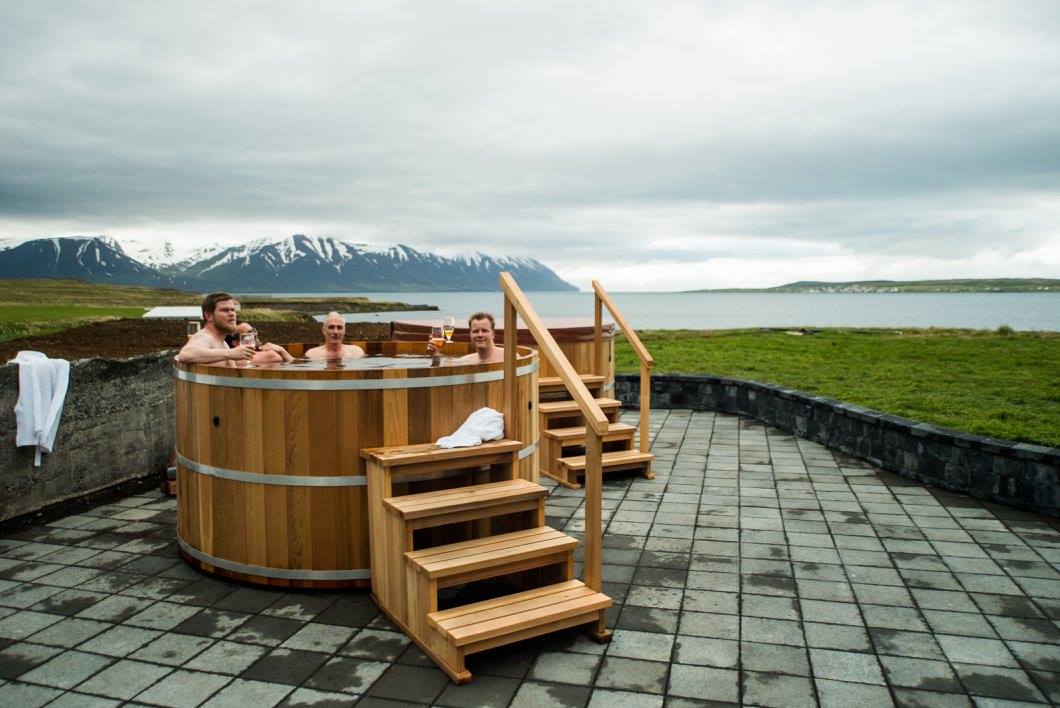 Árskógssandur is also home to the newly opened Beer Spa at Kaldi Brewery which happens to be our next stop and a good place to have a well-deserved late lunch before taking a loooong soak in health giving warm beer!
See this as a 'do as you wish' stop. Visit the brewery for a quick tour, or go all out with the full beer-spa package. Your choice.
And so it's back to Akureyri with one last stop at the Botanical Gardens. Take a late afternoon stroll stopping for a few moments of quiet complementation before returning relaxed and enlightened to your ship.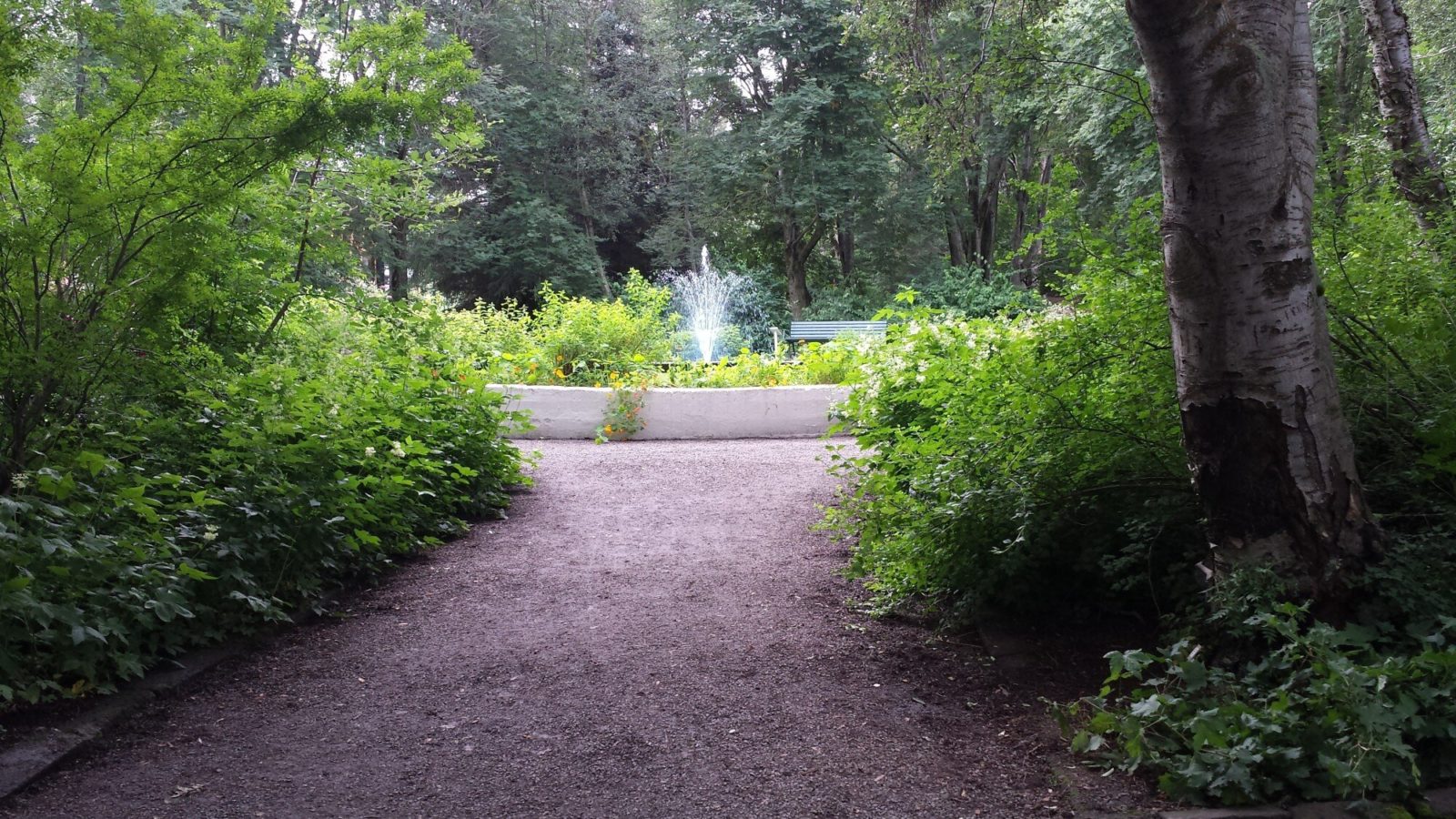 What do you think? Did I succeed in my mission? A hipster-approved tour in the making or..?
Personally? I'm pretty happy with it, so for me, it's a wrap!